Pretty much exactly like that movie with Nicholas Cage and the fat queen from Hairspray, but with fashion.
I was initially planning on titling this "Bitch Stole My Look" but a recent endorsement deal for a certain soft drink is requiring me to tone down my naughty bits, even though calling myself a "street walker" to Kelly's "startlett" was definitely going to be my follow up. Joan Rangers ASSEMBLE!!!
So, here's the story. Laura, from On The Racks, is a blogger friend and digital head at Pour La Victoire, a handbag line that I've fallen hard for. She recently sent me a little present for becoming the new face of Indie, the Getty Backpack in oxblood, a bag I'd been stalking on the brands website for a few weeks.
Last week, I hit up the Hurricane Club on Park to meet with a good friend Louis Sarmiento, publisher of The Daily Front Row, that addictive glossy they only pass out to special people during Fashion Week (aka everyone at Fashion Week) and Richie Riches who weekend in the Hamptons. If you haven't been to the Hurricane Club, GO. It's literally the nicest place in NYC to get shit-faced from drinking out of a vodka-douched watermelon. Straight up falling on your assy, classy. For dinner, I ate the tuna salad and wore the Getty with an oversized fur, making me look like a giant white ape on her first day of kindergarden. Paired with tall Dolce & Gabbana's, an oversized, white silk shirt I picked up at Owen NYC and jeans by BLK DNM, the look felt perfect for a chilly night in out with friends.
Perfect, until I saw how Kelly styled her bag.
As queen bee over at Socialyte, that little start-up I also find time to run, I often get a lot of responses from girls who become apprehensive when they're asked to wear something that any other blogger might be wearing. I initially wrote it off as "Blogger Diva Syndrome", a rare form of HPV which appears in 1 out of every 10 women who get more than 50 comments per post, but now I see it as a very different problem, a problem I feel every celebrity must deal with when some other celeb who's hotter, thinner and better dressed hits the red carpet in an identical dress.
It's knowing that someone is comparing your sorry ass to someone else, and you're losing. It's that feeling of defeat when you know that the way Gwyneth wore her Giorgio Armani, is no where near as good as how you wore it, cause your name is Melissa McCarthy, and those types of dreams just don't happen for dumpy, stumpy girls. But hey, you've got that killer sense of humour, so good luck with being in every fuckin movie that's coming out right now. Also, Melissa, if you're listening, I hope you don't mind the critique, cause I love you, like honestly, love you and everything you're doing for the big girl population and women in general as well as your comedic cunning and it's support of a world free of Adam Sandler movies, with the exception of Funny People, so don't take this the wrong way, but can you get to workin on your fitness.  We'd like to keep you around longer than your predecessors Chris Farley,  John Belushi, and John Candy. Oh god, where did that sentence just go?
Anyways, after thinking about it for some time, I realized there just had to be a way to see what people think about my look versus Glamourai's, if only to prove that even though she's stunning and can still get a few people to vote my way.
And since there is no InTouch magazine of Fashion Police for blogger, and me being the little creative genius that I am (modest too) I decided to make one. Keep in mind bitches, if this catches on, I did it first, so don't you dare try to extinguish my lightning.
So vote for me, or get the fuck off my site you Kelly lovers.
The fat chick wants to win...
<a href="http://polldaddy.com/poll/6840631/">Fashion Face/Off: Who Wore it Better?</a>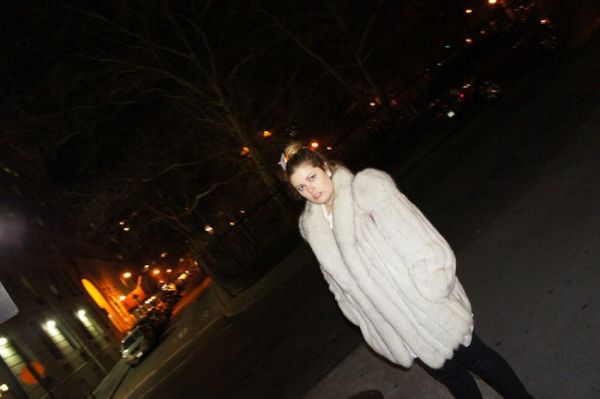 Wait, did you just vote for the Glamourai?
Like really.
Like really, really?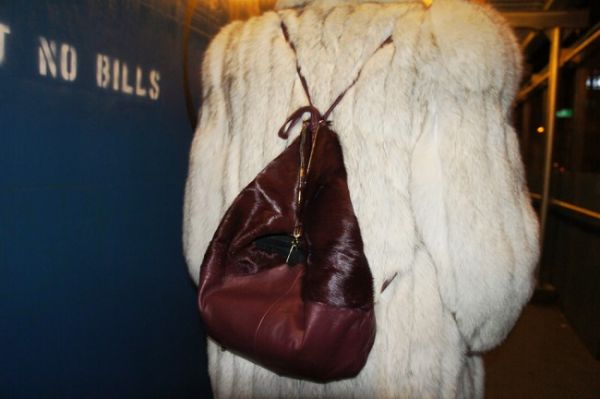 fucking heels.