This post appears in the Indie Style/Off Featuring XOXO.
"New Kids On The block had a bunch of hits. Chinese food makes me sick. And I think it's fly when girls stop by for the summer, for the summer. I like girls that wear Abercrombie and Fitch. I'd take her if I had one wish. But she's been gone since that summer, since that summer."
Can you say THROWBACK?! So why on earth am I going old school on you with LFO's first hit song, "Summer Girls"? It's because whenever I see Abercrombie & Fitch, this song automatically plays in my head. Darn it , LFO! Abercrombie & Fitch brings out the 90s baby in me–not just in song, but in fashion as well. Known for its hip all-American casual wear, you can rely on A&F to bring on the comfiest and most luxurious flannel, denim and cotton. It's all about edgy and neo-preppy dressing for the youth. Case in point, see outfit shots below. Hard not to like A&F, right? Especially when it has this awesome slightly metallic leather jacket! Swoooooon. If you're an A&F fan, listen up! Enjoy Abercrombie & Fitch's Black Friday sale starting November 28, 8pm EST (NYC time) at A&F outlets in USA and online as well.
The good news doesn't just end there. You can get a chance to be flown into NYC to shop at Abercrombie & Fitch's flagship store along 5th Avenue too! Just vote for my A&F look on Fashion Indie (to be posted in a few hours so watch out for it). If you get picked, you'll get to shop with an influencer of your choice at NYC! (ME! ME! ME!)
Hype this look on Lookbook.nu here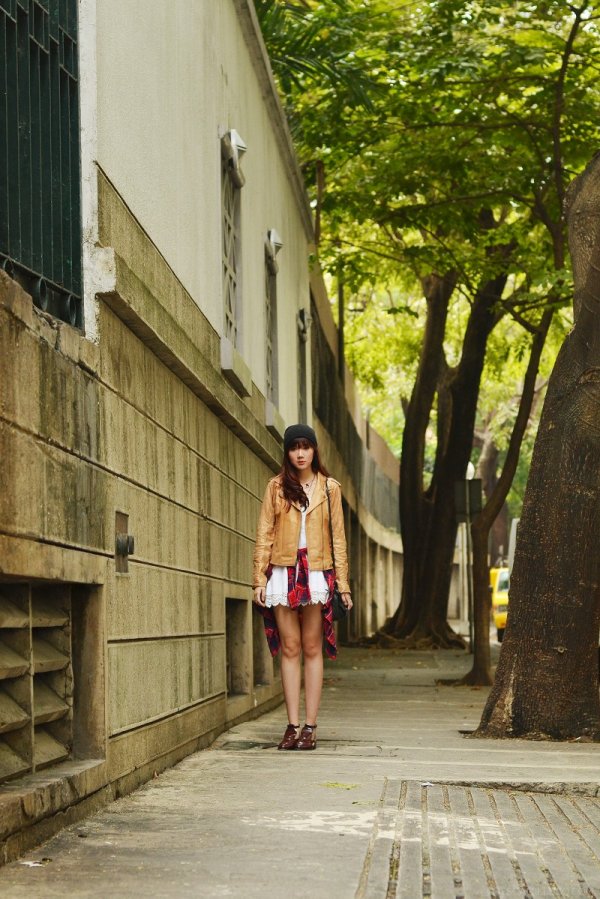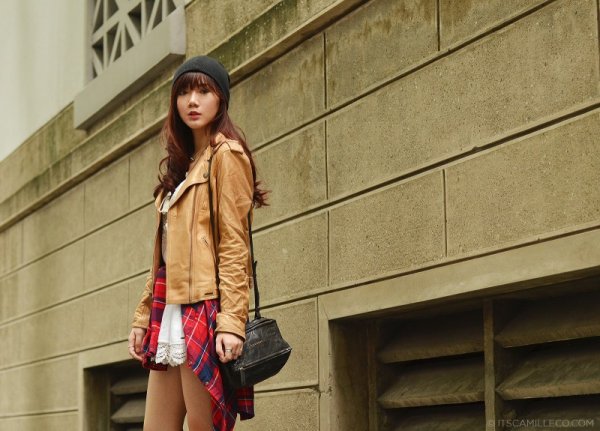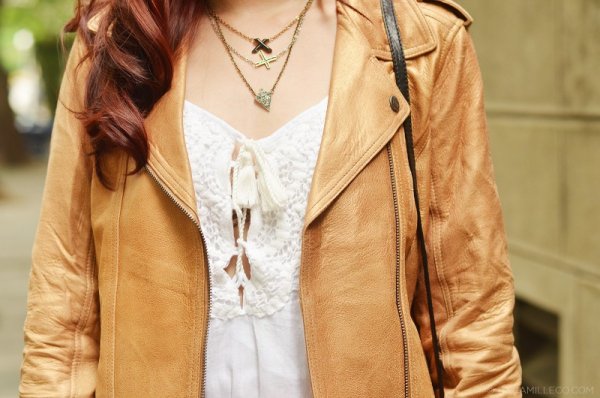 Abercrombie & Fitch Kaylin leather jacket, Shannon flannel shirt in red plaid and Elsie dress |Forever 21 hat | Olive + Piper necklace | Givenchy bag | Topshop shoes